The entity who wrote the March2015B pgm has been hanging around me occasionally. He is a member of the Committee now (as is Eenia BTW) and he prodded me to make a CB with this pgm. It is incomplete, but here is what we have so far: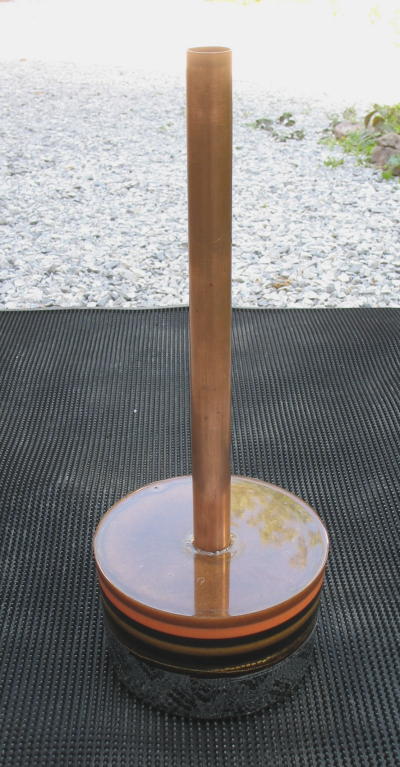 At some point it will be re-cast in a larger mold. I am pretty sure the re-cast will be entirely with the MarB pgm.
So far all the resin in the CB has this pgm, except for a band in the middle which has a lot of brass and the S-B pgm. There is some of the metallized tape inside as well as outside.
The pipe is 1&3/8" actual OD, which i believe is called 1.25" nominal. There are various odds and ends inside the pipe, including rocks with the Laser pgm.
I get that the CB creates a heap of the March2015B activity up to 2 miles above. It can also be leaned into an approaching storm.
The bad guys don't like it.
This entity (whom i don't have a name or morphological description of) might be available to help other sensitive crafters make CBs and stuff.