First off, i would like to take this opportunity to say that, although i do get a distinct Ph vibe off some few people, and no such vibe at all on others who may be suspicious, i am far from convinced that i can detect all Ph's by dowsing.
It makes more sense to believe that a lot of pseudo-trannies are actually of Ph descent, even if they don't vibe that way.
The Romani must be genetic offshoots of the Ph race, hybridized with SSers. The Plejarans might be of the same race as the Pharaohs. The Edgar Cayce family has to be Ph.
Nobody has done the footwork for me of finding pics on FB of Jessica Mystic's mom and deceased dad and sis, but i bet they look TG too, and are Ph/Plejaran lineage.
Another interesting thing is, a TI i have been helping for years, who has a 96 soul, has a drag queen face, but is female. She comes from a family of human black magicians and degenerates, the women of which look trannyish.
Just as i have TI friends with plenty SSer DNA (who are horribly targeted),  victims of the system can be of Pharaonic descent.
And here is another very intriguing case:
Nancy Anne Sakovich
https://en.wikipedia.org/wiki/Nancy_Anne_Sakovich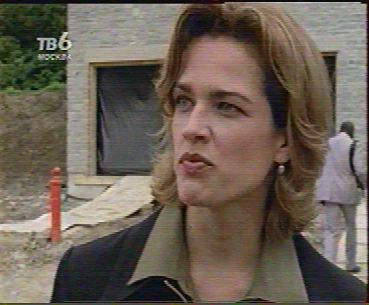 An ACTRESS and former model with a drag-queen face. Serious brow ridge and jawline. How suspicious is that? But she dowses as a female.
In 2010-2011 Thor'p and i corresponded about her a fair bit. She apparently was a friend of his in past lives on another galaxy. Both Thor'p and i had this impression.
Of course, like almost everyone else, she has lost her soul recently.
But, unless we are delusional, she's a good person. Although her face structure presumably helped her get employment as a model and actress!