I post here since it is a tool to monitor the evil HAARP
here you can se a receiver from 0 to 37Mhz in Holland, doing graph, similiar to the old, not more online, official graphs of HAARP.
http://websdr.ewi.utwente.nl:8901/
horizontal line is frequency, vertical is time.
Under the horizontal line, when possible, for the relative frequency you have the relative know station transmitting, with his code wrote.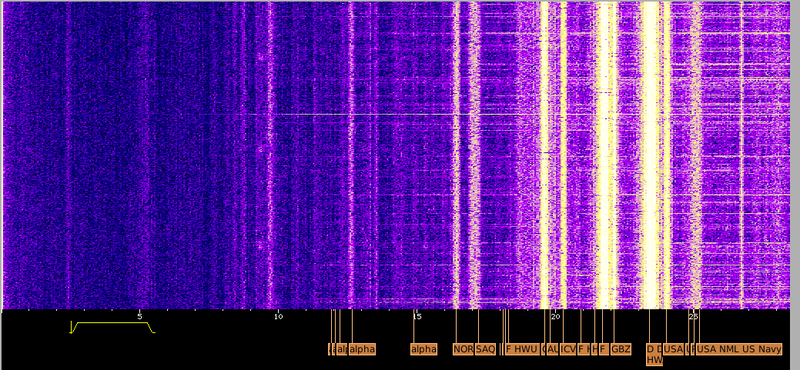 I should dowse on which frequencies is useful to monitor, but in short from the graph, if you see some of these vertical yellow lines going in diagonal, well then it is a clue of scalar activity, I think.
Please share your thoughts here.