I found a piece of steel that must have fallen off some vehicle or farm machine: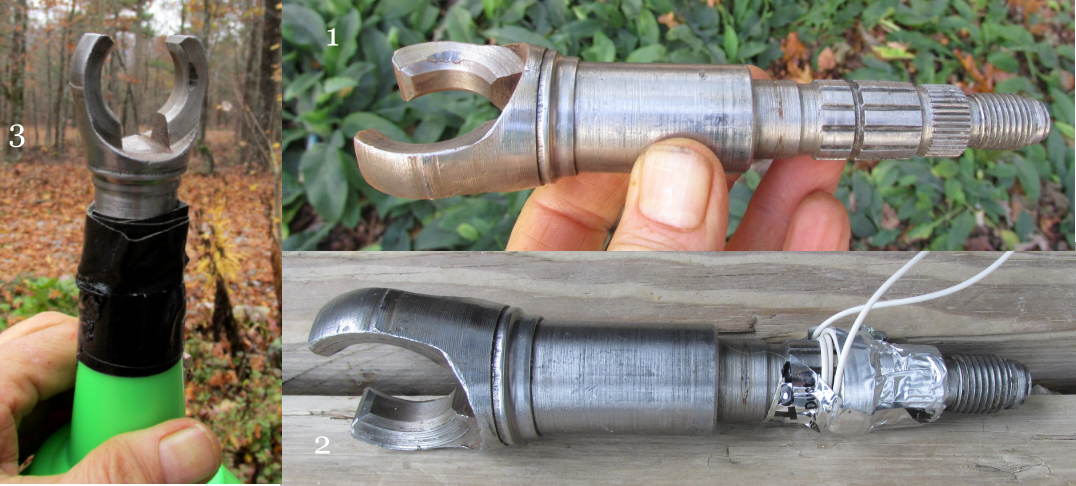 And put a little Luke coil on it.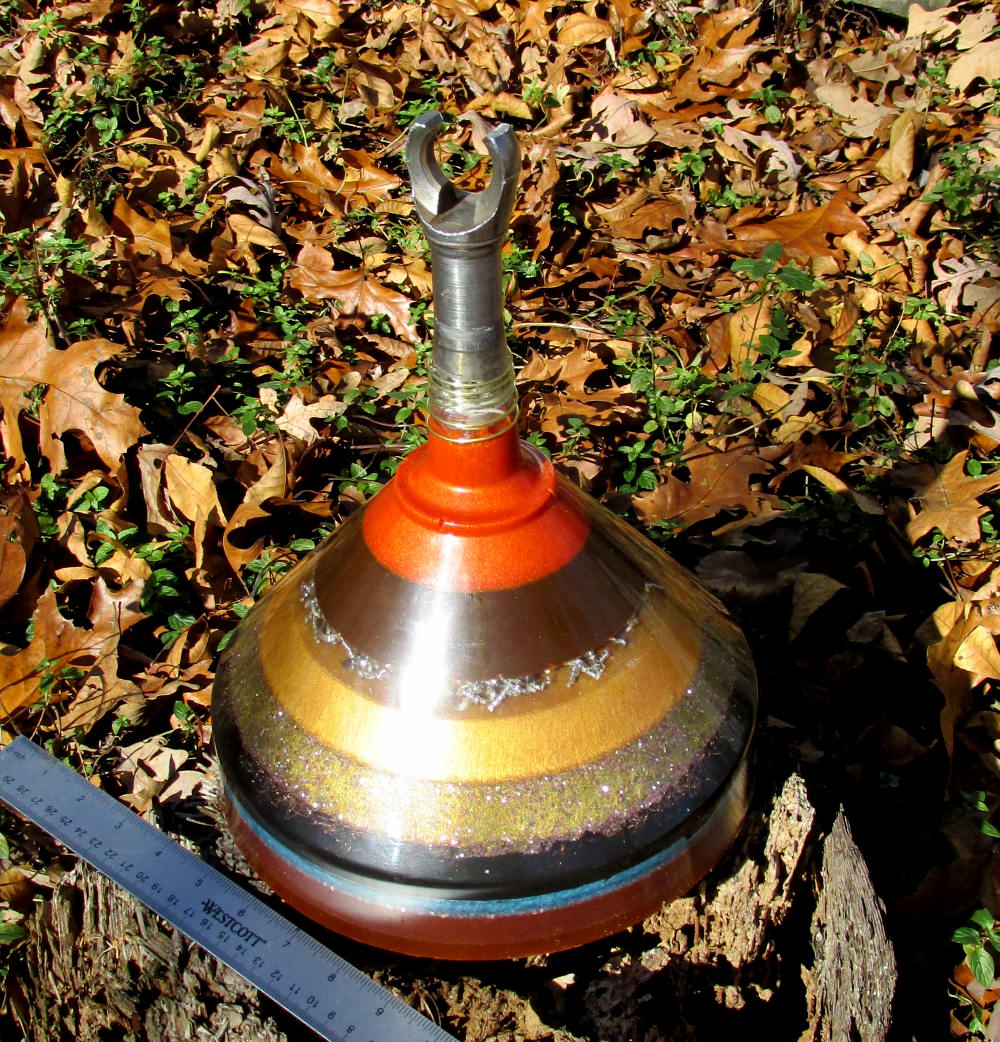 How does one insert a cylindrical object into a cone like that? You need to find a funnel which has an opening the same diameter as the pipe or whatever. Good luck with that. Most likely you will need to TRIM down a funnel to get the right diameter. You want a snug fit but not so tight as to cause the plastic to split.
Then you tape it securely. See Fig. 3. To keep resin from running out.
Turn it over and you will see it is very easy to center by eyeball.
Make the first pour very small so that the weight does not strain the tape.
Project turned out great, except i could not find one of my imbedded banana jacks. I opened one but i need 2 to run juice thru the coil. I was fretting about this when Eenia tapped me on the shoulder and said "No worries. This one we can re-configure to be just as good without electricity." (That is not usually the case with Luke Coil units!)
So she reprogrammed a few ingredients and had me wrap a brass wire spiral around the location of the Luke coil.
I do have 1 jack i connect stuff with, but so far the cone wants to stand alone.
What is does is go after "watchers" or monitors; psychic ETs that monitor TIs so they can best time their black magic attacks.
All sorts of demons and physical ETs do this. Lately it's been psychics among the Egyptoids, werewolves, and Chungoids mostly but also some deletable demon species.
Note that some individuals profess not to like the vibe of metal or stone protruding from resin. This might not be for everybody.