On the left, a new black box containing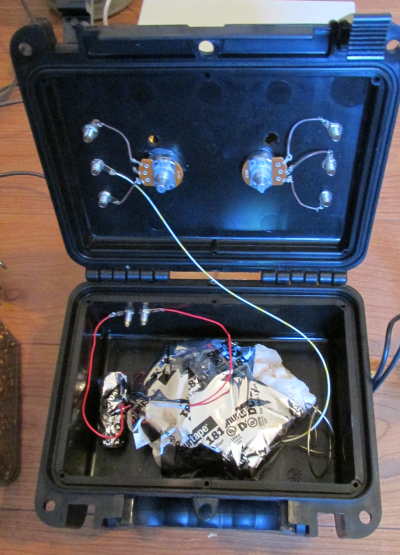 - a slab of taped white quartz which Eenia programmed with Vril stuff
- my little taped Iron Embalmment Program Luke coil
- 2 potentiometers
- a weird Antuvozy coil i made a couple years or more ago.
- a fair bit of empty space for future embellishments.
i initially drilled 2 potentiometer holes, having momentarily forgotten that the plastic on these cases is too thick for most electronic fixtures. Then i just silicone-glued them to the inside. They seldom need tweaking, anyway.
The quartzite units are over a decade old: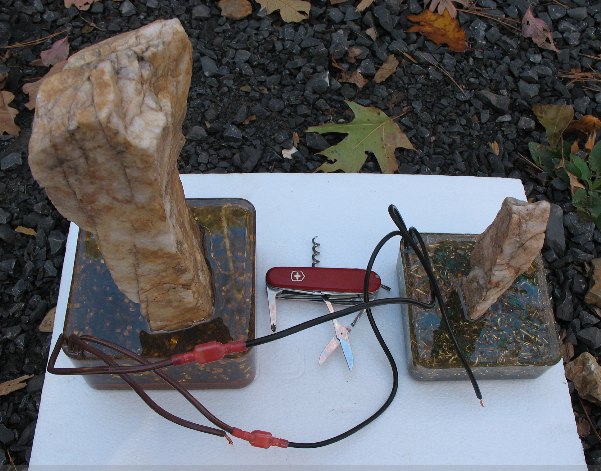 and have just been reprogrammed by 2 exotic new members of The Committee.
On the right, my white box which i posted about in blog on July 31, '17, but it has been modified a bunch since then.
All this stuff is blasting Egyptoids.