'Look what you did to my son': Mother shares pictures showing 16-year-old's horrific injuries which left him learning how to walk and talk again after crash caused by drunk businessman
Owen Finn, 64, crashed into student Kiernan Roberts, 16, in his Mercedes
Kiernan suffered a broken neck and severe head injuries in the smash
He is due to leave hospital but will need 24-hour care following surgery
Finn fled the scene of the crash and drove 130 miles with broken windscreen
He was sentenced to three years for causing serious injury by dangerous driving
http://www.dailymail.co.uk/news/article … crash.html

What poor image quality! How can they post such a blurry pic?

Good clear image of the Egyptoid fiend who ran into the poor lad.
Real close-set eyes.

Blow this one up and scrutinize.

This is a different boy, with severe brow ridge and much shorter forehead. But same ear. The mangled boy is Category 1 Etoid (despite the wide-set eyes) but the other seems normal.
Here is another pic of sloped-shouldered Kiernan (doing the Masonic M) and to the right, i think this is a composite of the 2 boys. Or more likely, slightly manipulated image of Kiernan.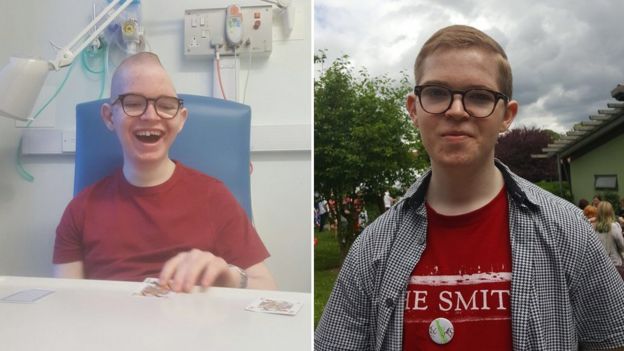 Note the difference in foreheads between this and the pic above. Also, why do his glasses need to have an aura?
I haven't figured out why they posted this pic:


in which his body seems much smaller in relation to his head, and the injury is on the wrong side, and much less pronounced.
Why is there an aura around every part of him and the chair?