Many years ago (i can't find it now; probably 2010-2011) i posted about something real odd i noticed in a print newspaper: There was an article with a black lady's face. Right next to the article, was an unrelated ad with the same face!
Years later i noticed this was common in web news media; they will put very similar faces (occasionally even the same one) together from unrelated articles/ads.
This is different from similar faces (or the same face modified) within the same article, which is also a common practice.
I have saved up a bunch of captures of this which i will post later. But first, just some from today:
This was on davidicke.com: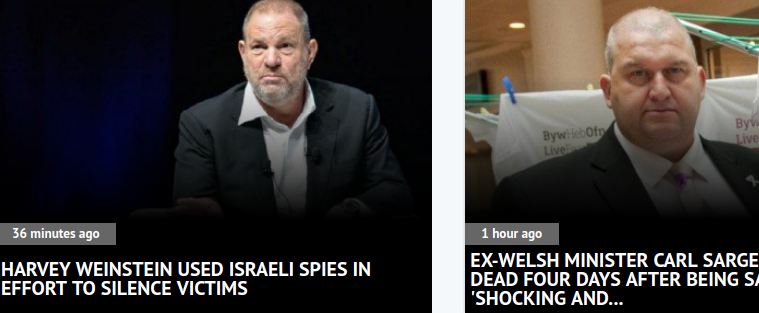 All this was in the Daily Mail:


Now it is possible that i am somewhat dizzy from looking at all these, and that some of these are unremarkable and inadvertent. You decide.