Tom Longboat: Google doodle honours Canadian marathon runner
https://www.bbc.com/news/world-us-canada-44360826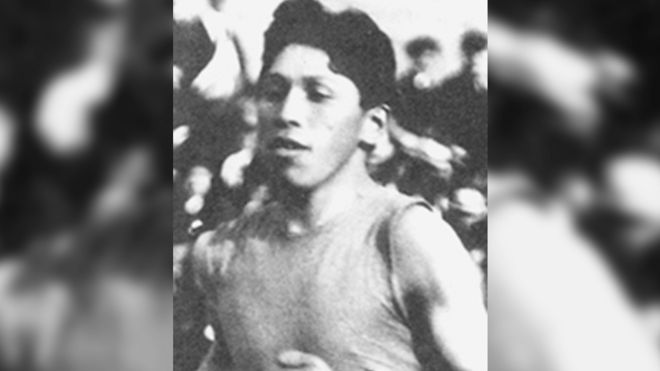 Google is honouring one of Canada's greatest runners - First Nations marathon record-setter Tom Longboat.

The search engine giant's "Google Doodle" on Monday celebrated the 131st birthday of the runner who received global acclaim after setting the 1907 world record at the Boston Marathon.

Longboat, from Ontario's Six Nations reserve, also served as a dispatch carrier in France during World War One.

He was inducted into the Canadian Sports Hall of Fame in 1955.

The Onondaga athlete was born 4 June 1887, and was one of thousands indigenous children in Canada to be separated from their families and forced into a state-run education in the country's residential school system.

Longboat, rebelling against being forced to speak English and to abandon his indigenous beliefs in favour of Christianity, ran away.
Hoax actor, in other words.
Egyptoid.