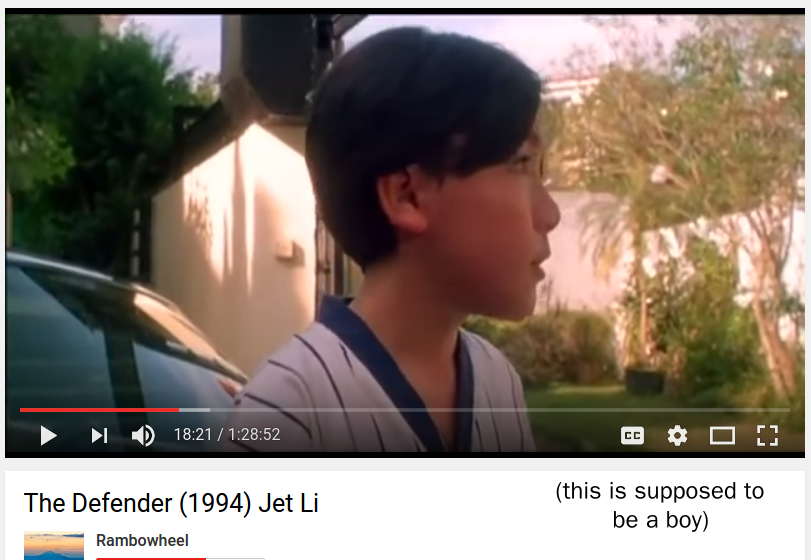 I worked my way thru this movie over a period of days. Don't recall spotting other trannies except the leading "lady":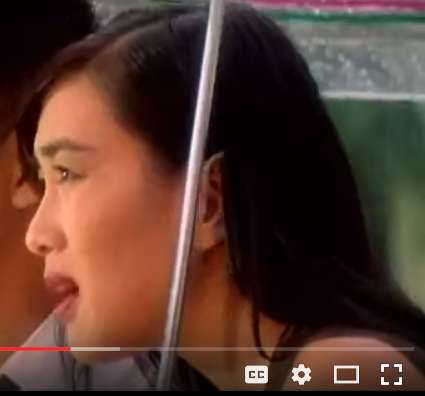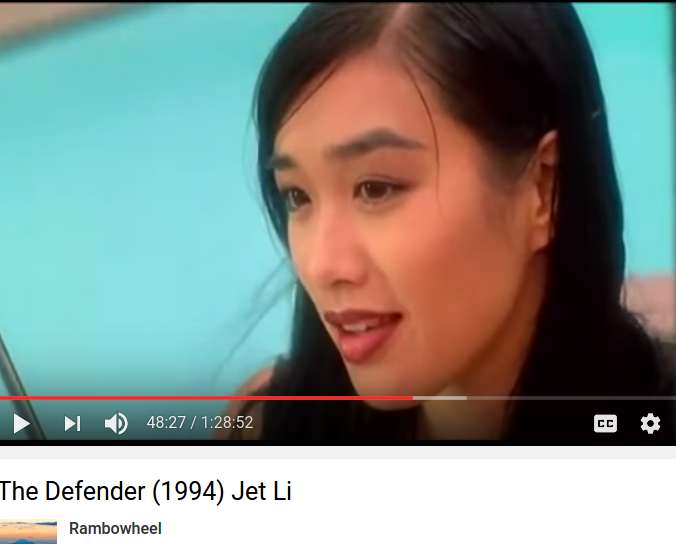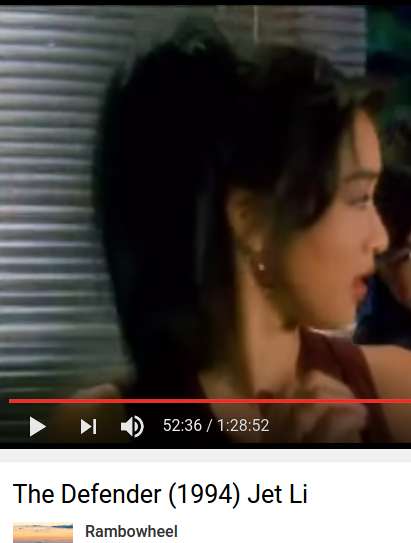 This actor must have died early. At least, i get no vibe from him.
It was not until the movie was more than half over that i realized this was a eunuch. He is so feminine in his movements and mannerisms. And i noticed no physical clues he was a he until they started showing profile close-ups.
Note the forehead. But the ear is very small.
It is really the convex brow and the sloped forehead that give it away. And the high cheekbones.
This film was supposedly produced by Jet Li himself. Although he has rept DNA and has to kiss illuminati ass to be successful, he might be an OK guy, which is why there aren't more trannies in the flick. He probably was unaware what they were.
Edit late Nov 26: I'm not certain this was a MTF. There is individual variation, and without being able to dowse live genitalia, i would have to say this could very well have been a female.
The child is definitely a girl, though.
Edit May 2017: I was still pretty green at this when i made the original post. The actress is Christy Chung:
https://en.wikipedia.org/wiki/Christy_Chung
If you do an image search, a few of her pics border on porn. But i see no reason to think she's MTF. Except for square shoulders.
However, one thing still bothers me. She is supposedly still alive, yet, has NO VIBE. No vibe of any kind of genitalia, womb, silicone, assemblage point, heart, parentage... She feels nonexistent.
Another thing, Masonic hand signs:


Website for 2nd pic went down as soon as i posted. But i saved the pic:

Another hand-sign pic here
http://www.brides.com/story/christy-chu … ing-photos
Her 2 past and 1 present husbands (Masons) and purported offspring do not seem other than humans, nor cross-dressed. I could not find pics of her supposed parents.
Update May 31, '17: For more information on this Chung "life" form, see May 31 post here:
http://www.loohan.com/blog5-17.htm
Also i just noticed the forehead looks awful weird here:
https://www.instagram.com/p/BMljQVthBQw/
Note again the shoulders, too.
Update JUne 10, '17: Jet Li is not an OK kind of guy. He is a Category 2 Egyptoid Freemason:
https://loohanforum.orgoneitalia.it/vie … 4467#p4467